The right CNC which allows to process various kind of panels saving space into the working room. More flexibility and higher performances by using the aggregates allowing to increase the productivity and avoid dead times.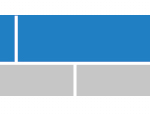 Nesting
You can substantially reduce waste by creating different parts of an item through optimized processing of a single panel.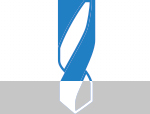 Drilling
Thanks to the automatic tool changer you can perform different drilling operations with standard & specialized tools.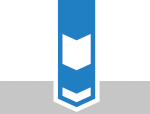 V-Grooving
The sacrificial panel allows V-grooves, Drilling, and Cutting. V-Grooving operations are improved thanks to the 10-position tool changer where several types of cutters can be stored.
Technical Specifications
| Feature | Specs |
| --- | --- |
| Working area | x 4200 / 6500 - y 1600 / 2200 - z 100 (mm) |
| Overall dimensions | 6500 / 8800 x 3500 x 2600 / 3200 (mm) |
| Axis speed | x 45 - y 30 - z 15 m/min |
| Working table | Vacuum zone with MDF sacrificial panel - 8 locking areas selectable from UI |
| Vacuum pump | 250 m³/h - 6 Kw |
| Second vacuum pump (optional) | 250 m³/h - 6 Kw |
| Electrospindel | 8 Kw - cone ISO 30 - Clamp ER32 |
| Option | C Axis (for aggregates) |
| Tool changer | Automatic |
| Tool storage | N. 10 positions |
| Positions for aggregates | N. 10 positions |
| Blade diameter /Cutter aggregate | 150 mm |
| Option electro-spindle cutter / blade | 5.5 Kw. - blade / cutter diameter 200 mm |
| Guides lubrication | Automatic |
| Total weight | 2900 Kg |
| Absorbed power | 19 Kw (OPT. 25 Kw) |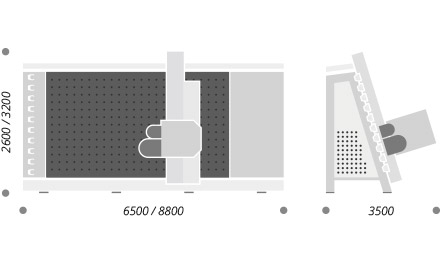 Vertical machining center dimensions
X 6500/8800 – Y 2600/3200 – Z 3500 mm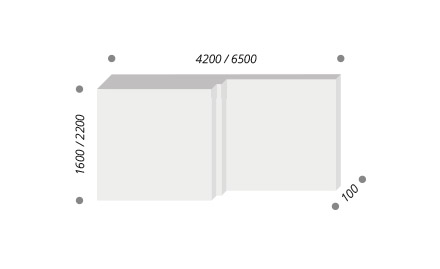 Processing capacity
X 4200/6500 – Y 1600/2200 – Z 100 mt/min